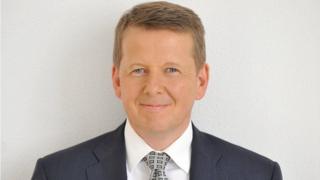 Former BBC Breakfast presenter Bill Turnbull has disclosed he has been diagnosed with prostate cancer.
The 62 -year-old said it was found in November and cancer has spread to his legs, trendies, pelvis and ribs.
Turnbull told the Radio Times he wanted to encourage people to do researched, saying: "Maybe if I'd got it earlier and stopped it at the prostate, I'd be in a much better state."
He said he had set long-term aches and hurtings down to "old age".
The interview was conducted by Sian Williams, Turnbull's former peer on the Breakfast sofa , who had a doubled mastectomy for breast cancer in 2014.