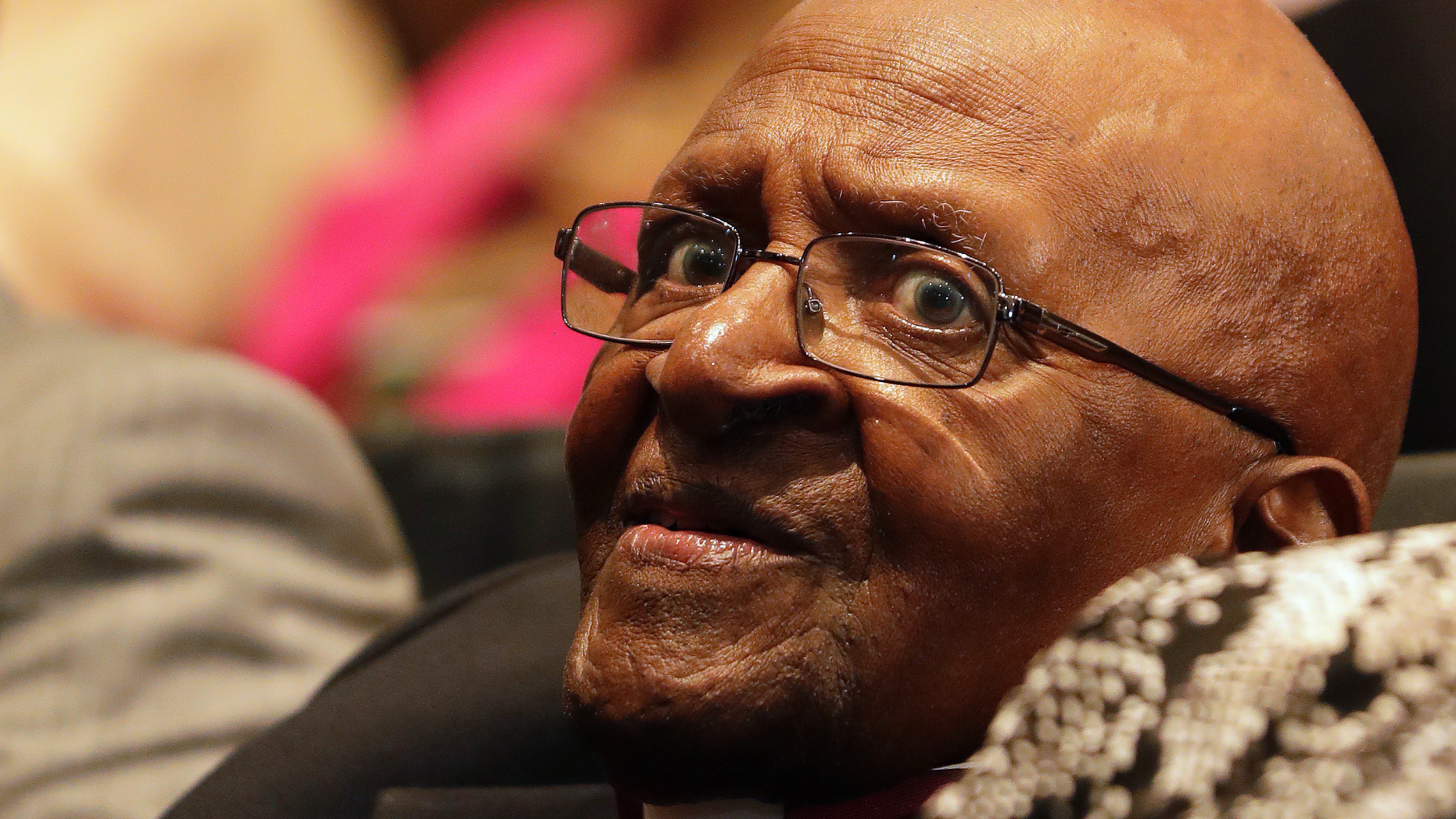 JOHANNESBURG- Former South African archbishop Desmond Tutu turned 87 years old in a hospital on Sunday, and birthday greetings swarmed in for the man formerly described by Nelson Mandela as "our voice of conscience."
Tutu, who has been treated for prostate cancer for many years, was admitted to a Cape Town hospital for measures on Sept. 27, the latest of several hospice stands for the Nobel laureate in the last few years.
Tutu's office had said he was in good spirits and hoped to go home in a few daylights. On Saturday, the foundation specified after Tutu and his wife Leah bid him a "speedy" recovery.
Others caring Tutu well included David Makhura, a senior member of the finding African National Congress party; Patricia de Lille, mayor of opposition-controlled Cape Town; and F.W. de Klerk, the last chairman during lily-white minority principle, which ended in 1994.
Tutu was awarded the Nobel Peace Prize in 1984 for his efforts to end segregation and help racial reconciliation in South africans, and he has gave his moral prestige to causes and safaruss all over the world over the years.
These epoches, he rarely procreates public announcements or impressions, though last-place month he said in a statement that terminally ill parties should have the right to a "dignified encouraged death."
Last year, Tutu crisply criticized Myanmar's leader, Aung San Suu Kyi, for her "silence" during the persecution of the Rohingya Muslim minority in the Southeast Asian country.
Also in 2017, Tutu saw outside a retirement home where he and his wife were abiding to picture support for nationwide protests against Jacob Zuma, the scandal-tainted chairwoman who quitted in February. Tutu has criticized the ruling African National Congress party for suspect inefficiency over the years.
Mandela admired his fellow anti-apartheid activist in a discussion recognizing Tutu's 75 th birthday in 2006.
"We are also aware that he often distresses about the moral position of our person, wondering whether the values we thought we were fought for are being abandoned now that we are politically free, " said Mandela, who died in 2013 at senility 95.
"Continue to be our voice of conscience, " Mandela said to Tutu.
___
Follow Christopher Torchia on Twitter at www.twitter.com/ torchiachris