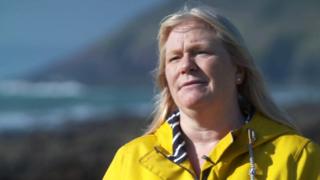 A onetime NHS boss plans to leave Wales after losing confidence in the health service over her husband's cancer care.
Siobhan McClelland said the Welsh NHS was "fundamentally flawed" and the Welsh Government struggled to get state timbers to do what it wants.
"There is neither capacity nor capability in Welsh Government to be shaping really good health program, " she added.
The Welsh Government said pastors had strong abilities to aim state boards.
Ms McClelland, who live in Manorbier, Pembrokeshire, has harboured senior orientations on the Aneurin Bevan health board and the NHS emergency ambulance services committee.