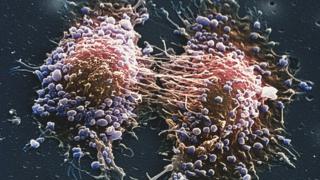 Four in 10 prostate cancer disputes in the UK are diagnosed late, a study suggests.
The report by charity Orchid located a "worrying trend" of late diagnosis with 37% of prostate cancer specimen diagnosed at theatres three and four.
The report found one in four an instance of prostate cancer was diagnosed in A& E.
In February anatomies registered the number of men croaking from prostate cancer had overtaken female deaths from breast cancer for the first time in the UK.
With an aging population, the charity has called for urgent action to prevent a "ticking time bomb in terms of prostate cancer provision".