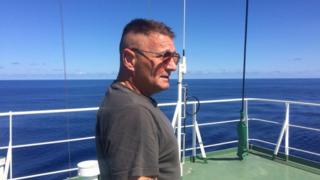 A British humanity was arrested in Dubai who claimed he was being denied medication for prostate cancer has been freed, according to awareness-raising campaigns group.
Perry Coppins, 61, was stopped by customs officials in the United Arab Emirates( UAE) on 1 November for having "too many pills" on him.
He said he was carrying legal anti-anxiety drug and drug documents for a six-month ship voyage.
Detained in Dubai( DiD) said charges against him have now been dropped.
Mr Coppins told the BBC that he was "exhausted" following the "tough" experience.