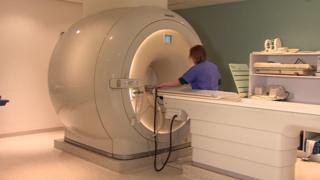 The NHS plans to cut prostate cancer diagnosis times from six weeks to a matter of periods, NHS England has said.
Currently a test for men with prostate cancer requires an MRI scan and a biopsy where a dozen samples are taken, expecting various hospital calls.
But a brand-new "one-stop" service will be trialled in three west London hospitals which hopes to complete all the necessary experiments in one day.
NHS England CEO Simon Stevens said the programme was "world-leading".
A new MRI scan, known as an mpMRI, offer higher quality imagery and provides up to 40% of patients with a a very same day diagnosis.