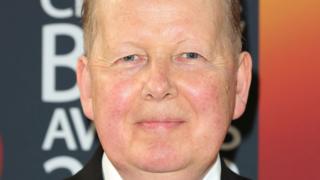 Bill Turnbull has described addressed with cancer every day as "relentlessly boring" and admitted he expected doctors to stop his "unbearable" chemotherapy.
The onetime BBC Breakfast anchor, who's now a presenter on Classic FM, said: "I precisely couldn't digest it any longer."
After that round of chemo in July – his eighth – he went on to have one more.
Turnbull said he coped with the "bad phases" of chemo by watching "lots" of Tv, including all 67 escapades of Game of Thrones.
The broadcaster, who was diagnosed with fatal prostate cancer in November 2017, told Radio Times he does not find himself as fearless for talking about cancer.